Simpler VC Portfolio Management, At Last
Venture capital firms, meet your all-in-one management & oversight tool.
A single place to manage portfolio companies, streamline deal flow and just make work easier
Stay on top of LP capital, valuations, management company & fund accounting, investor relations, compliance, and more with ease.
Innovative operational technology
We bring proven advances in task, document, project, and workflow management to you in a single software tool.
Deep operational visibility
Clear and detailed access to your ecosystem that will meet the needs of any C-level executive, client, or regulator.
Full operational control
Easily create and control access, coordinate teams, and manage short and long term objectives.
An application for Venture Capital Funds
The cloud-based OpsCheck platform lets you easily manage portfolio companies & deal flow processes and maintain full oversight of operations.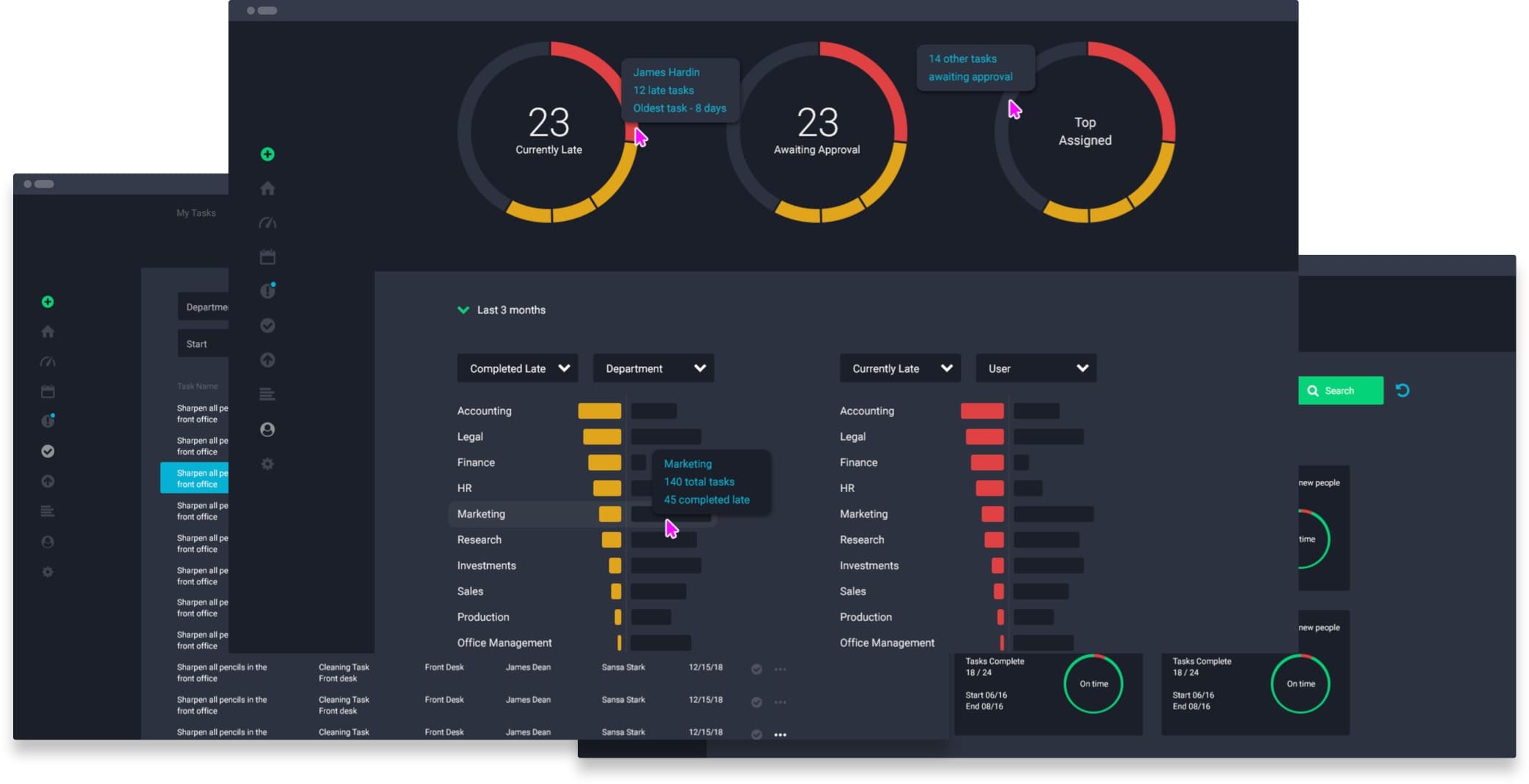 Track all operations and maintain oversight across the fund
Centralized task management workflow and process visibility
Keep partners up-to-date with effective collaboration and communications
Full transparency fulfills demands of investors and regulators
Powerful visual reporting and notifications move deals forward
Expand team efficiency and accountability for venture capital firms
Synchronize between partners, teams and timezones
Integrates easily with CMR, Affinity and other third-party applications
Centralized communication hub for the whole firm
Adaptable to any size and type of VC operation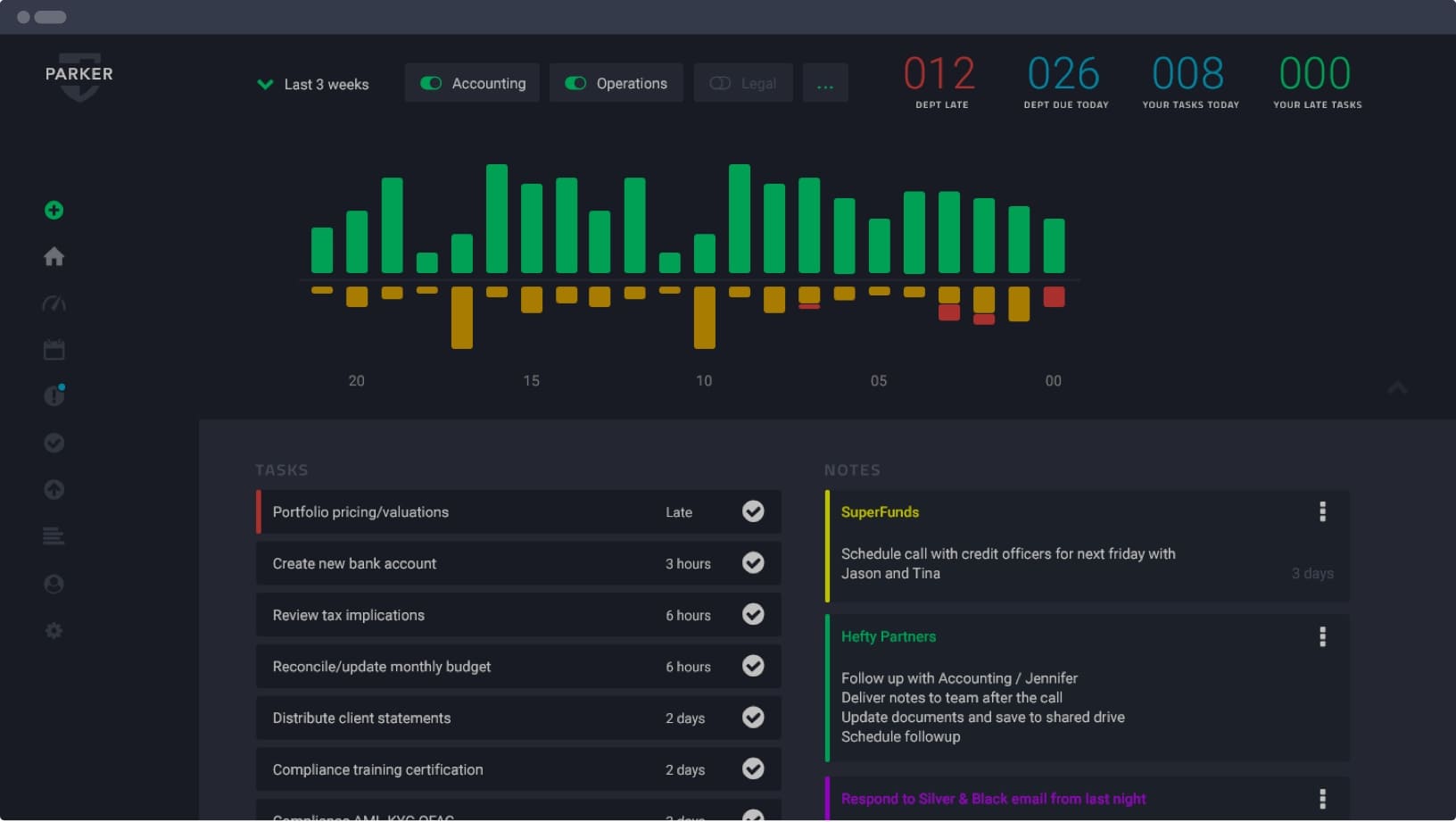 Built for Venture Capital Funds
Managing portfolio operations for VC funds (as well as private equity firms) can be challenging. Whether you perform these functions internally or outsource them, the responsibility to accurately perform and effectively manage these jobs remains with the firm. These jobs include deal flow management, capital calls, valuations, management company & fund accounting, investor relations, treasury, compliance and much more. Mitigating operational risk and preventing operational failures are paramount. OpsCheck elevates your level of control and oversight for any or all these functions as well as giving you the ability to track activity across your portfolio companies.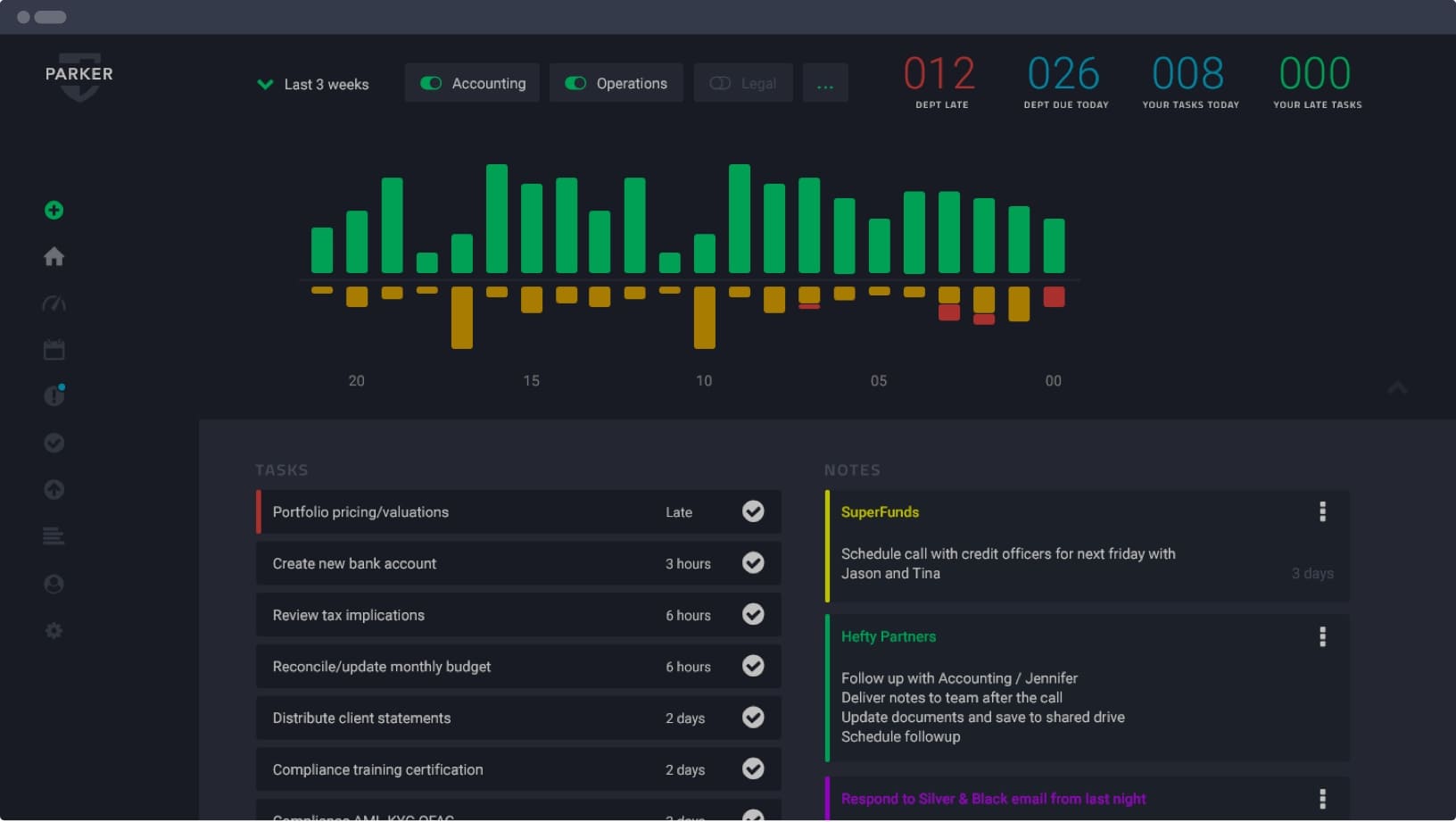 Frequently asked questions
Does OpsCheck have different levels of user access?
Yes, OpsCheck contains "user roles" that can be configured for each individual in the firm. This customization gives users access to what they need to see, and filters out features and data that they do not need.
Is my firm's activity in OpsCheck auditable?
OpsCheck contains a full and exportable audit trail with robust filtering to retrieve and verify the status of any task and track all changes. OpsCheck was built with the integrity of data being paramount.
Can I access OpsCheck from my mobile devices?
Yes. OpsCheck has a mobile friendly website on the go.
Does OpsCheck support two factor authorization and/or SAML login?
Yes, OpsCheck supports both.
Does OpsCheck integrate with third party apps?
Yes. OpsCheck has built an API for Firms to customize app interaction. Please contact us regarding and questions regarding API.
Will my data be safe?
OpsCheck is compliant with all major security standards, and has scored exceptionally in security audits.