Meet the All-in-one Accounting Practice Management Tool
Manage your practice's workflows with ease and boost overall operations.
How can Accounting Firms use OpsCheck?
OpsCheck is an adaptable management system structured for workflow & task productivity. Our cloud-based software gives accounting firms the technology for effective oversight and competitive advantage.
Innovation-driven operations tech
We deliver proven innovations for accounting firms in business process and workflow management with one powerfully effective tool.
Thorough operational clarity
Transparent and detailed access to your accounting firm's processes will satisfy the requirements of clients, regulators and the C-suite.
End-to-end control
Create and supervise access effortlessly to cut operational risk, manage short-and long-term goals, boost team coordination and increase productivity.
An application for Accounting Firms
OpsCheck gives accounting practices a single tool for control and oversight of operations.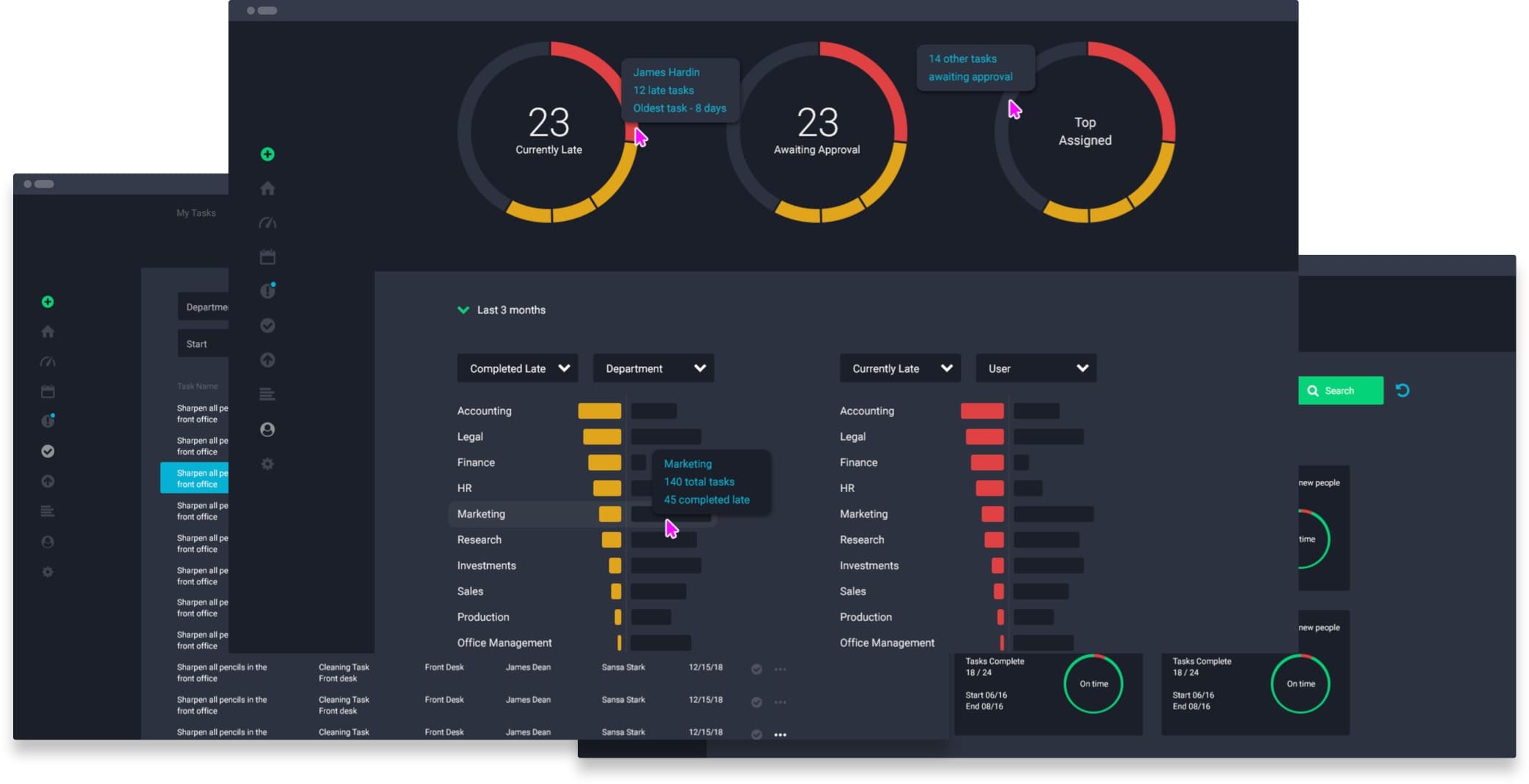 Powerful visual reporting and oversight for accounting firm managers
Task management, workflow and notifications in one centralized platform
Keep track of global compliance regulations from FASB, GAAP, IFRS and more
Simplify communication, collaboration, and document storage
Maximize accountability and effectiveness for your accounting practice
Seamlessly integrates with CRM and other third-party applications
Central communications hub serves the whole firm
Transparent view of business processes meets demands of regulators and clients
Adjusts to fit accounting firms of all sizes
Synchronize between teams, offices, and timezones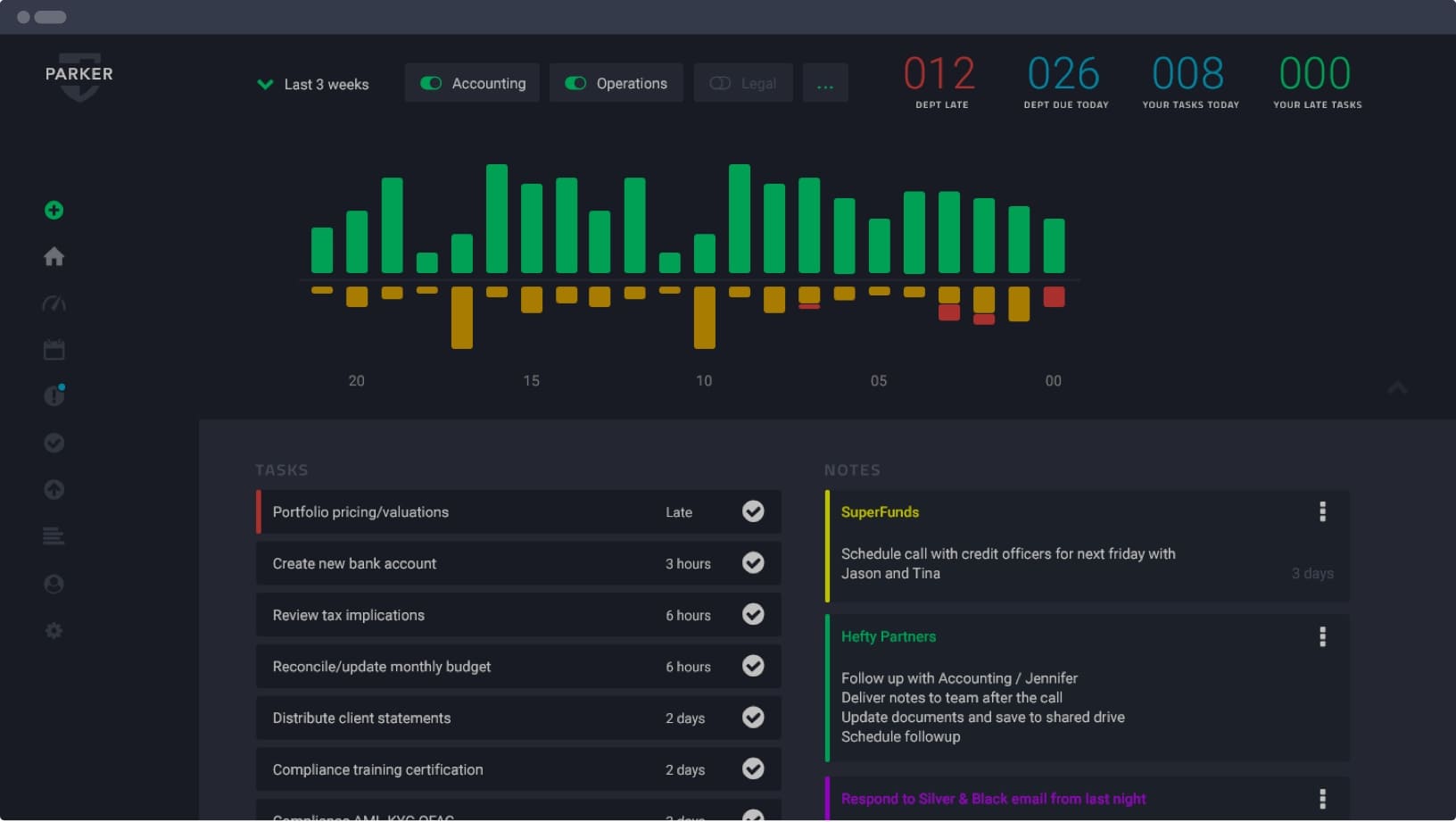 Built for Accounting Firms
Given the various types of services that accounting firms offer to a wide range of businesses – ranging from Audit and Tax Services to Advisory, Risk & Regulatory, Governance, Consulting and more – it's vital that these services are performed with accuracy and meet their stated deadlines. Every job, task and workflow must be accomplished with the proper checks, approvals and documentation. OpsCheck elevates your level of control and oversight to help ensure that these functions are completed and verifiable while fostering a culture of accountability and operational excellence.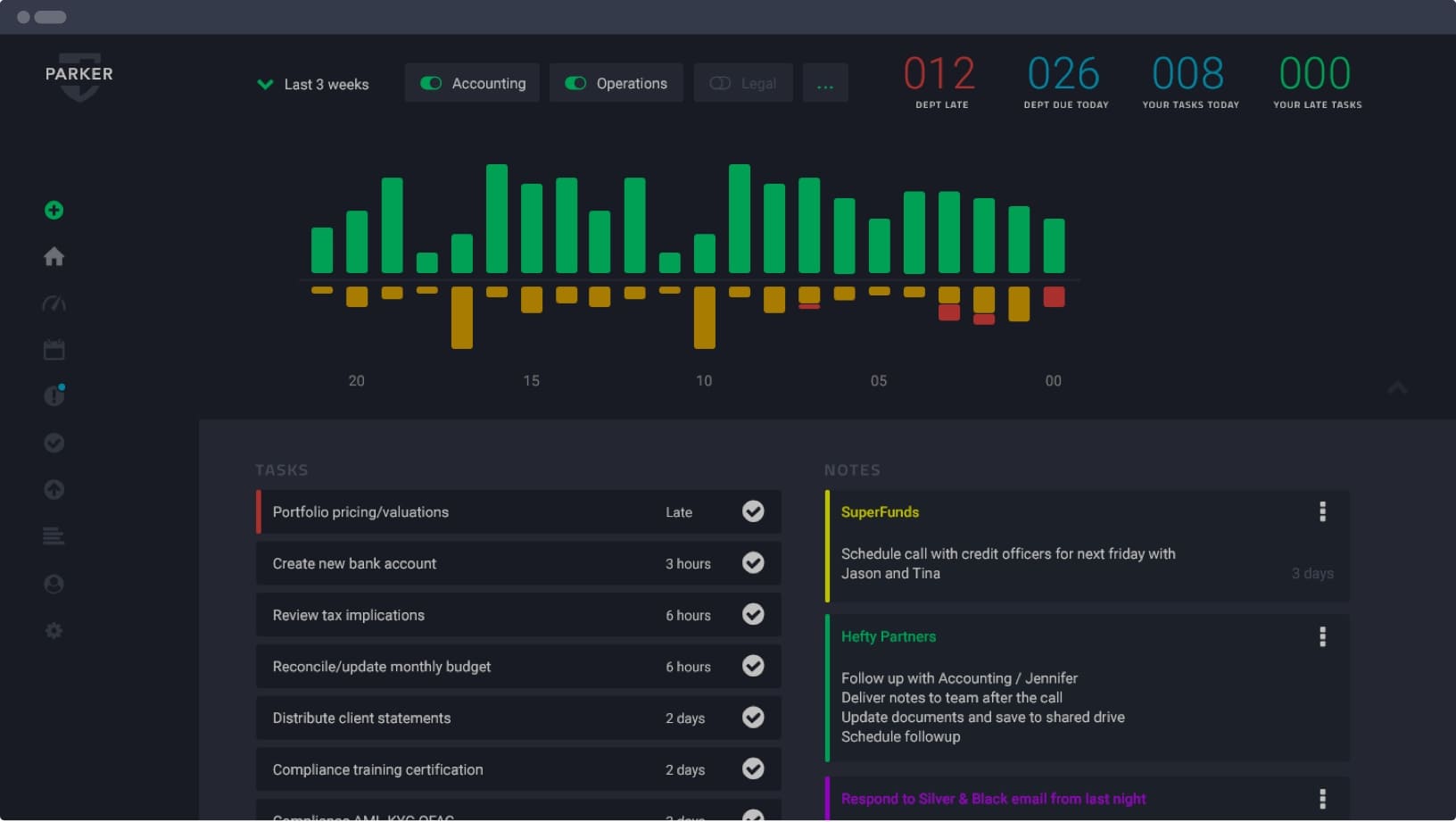 The accounting and finance field is deeply process-oriented. You offer a service that entails a step-by-step chain of events to produce the desired results for your clients. On a daily basis, you might not think about this organizational process and structure, but it exists as a guidepost for every task performed. In organization terms, we refer to this process as "workflow" or "workflow process."
Accounting firms searching for workflow management tools for accountants and support staff need a financial specific solution. The ideal system can be tailored for their particular needs in the context of the services they provide, including playing a role as a third-party service.
Automation designed to support financial management firms with task-tracking, workflows, and team collaboration is the answer. The scope of a system's utility should work for boutique hedge fund managers and large-scale asset management firms, while drilling down to individual responsibility areas, including accounting management.
Frequently asked questions
Does OpsCheck have different levels of user access?
Yes, OpsCheck contains "user roles" that can be configured for each individual in the firm. This customization gives users access to what they need to see, and filters out features and data that they do not need.
Is my firm's activity in OpsCheck auditable?
OpsCheck contains a full and exportable audit trail with robust filtering to retrieve and verify the status of any task and track all changes. OpsCheck was built with the integrity of data being Paramount.
Can I access OpsCheck from my mobile devices?
Yes. OpsCheck has a mobile friendly website on the go.
Does OpsCheck support two factor authorization and/or SAML login?
Yes, OpsCheck supports both.
Does OpsCheck integrate with third party apps?
Yes. OpsCheck has built an API for Firms to customize app interaction. Please contact us regarding and questions regarding API.
Will my data be safe?
OpsCheck is compliant with all major security standards, and has scored exceptionally in security audits.