Project management workflow in Fund Administration
Plan and track your processes on the project
How can Fund Administrators use Opscheck?
OpsCheck is an extremely flexible workflow and task management system. It can be easily
customized to fit and adapt to any type of financial firm around the globe.
Future operational technology
We bring proven advances in task, document, project, and workflow management to you in a single tool.
Deep operational visibility
Clear and detailed access to your ecosystem that will meet the needs of any C-level executive, client, or regulator.
Thorough operational control
Easily create and control access, coordinate teams, and manage short and long term objectives.
An application for Fund Administration
OpsCheck was designed to enable management to have full control and oversight of operations.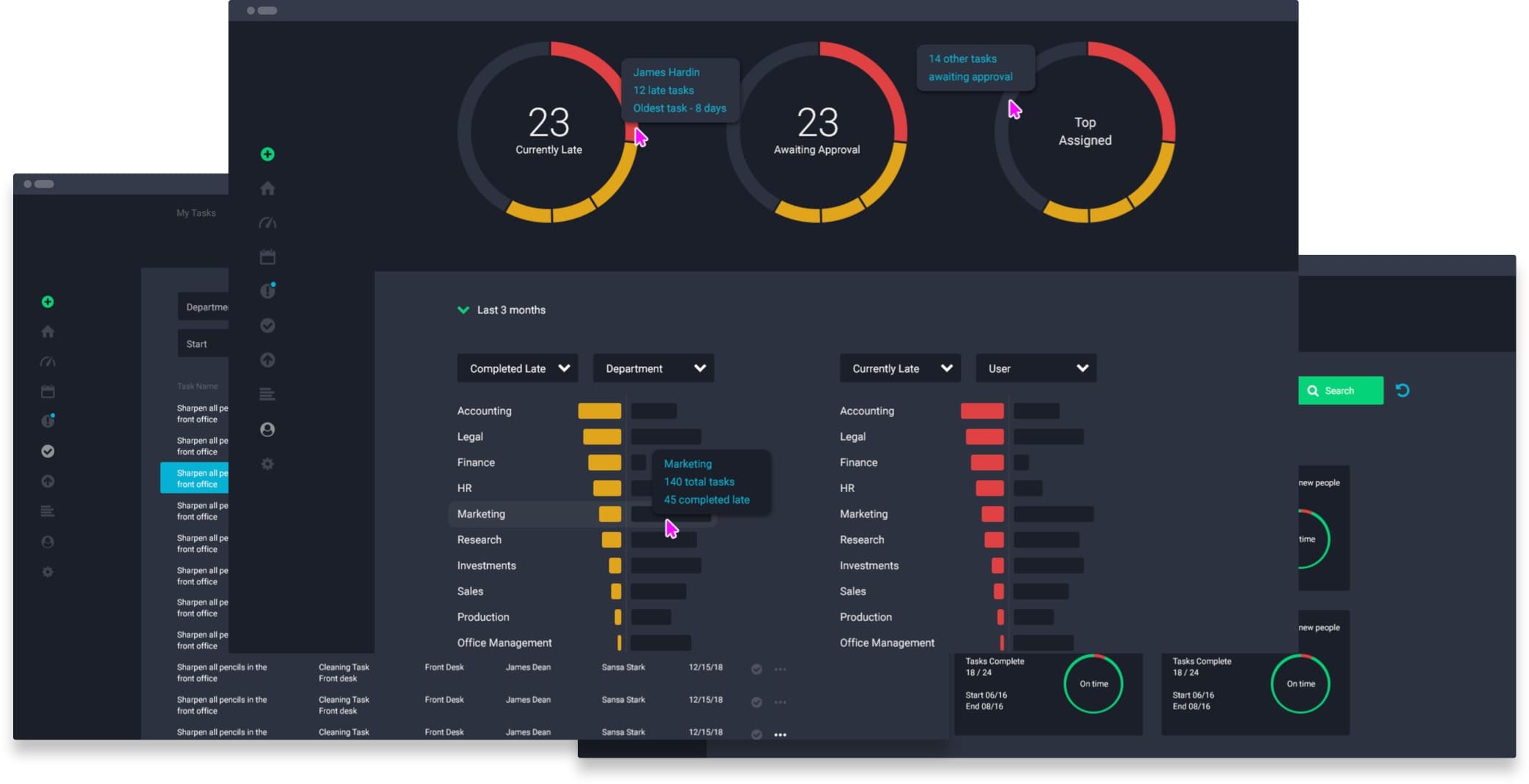 Centralized task management workflow and oversight
Powerful visual reporting and notifications
Adapts to any type of business of any size
Easy collaboration, communication, and document storage
Greatly improve team efficiency and accountability
Coordinate across teams, offices, and timezones
Flexible integration with third party applications
Centralized communication hub for the entire firm
Provide transparency to regulators and clients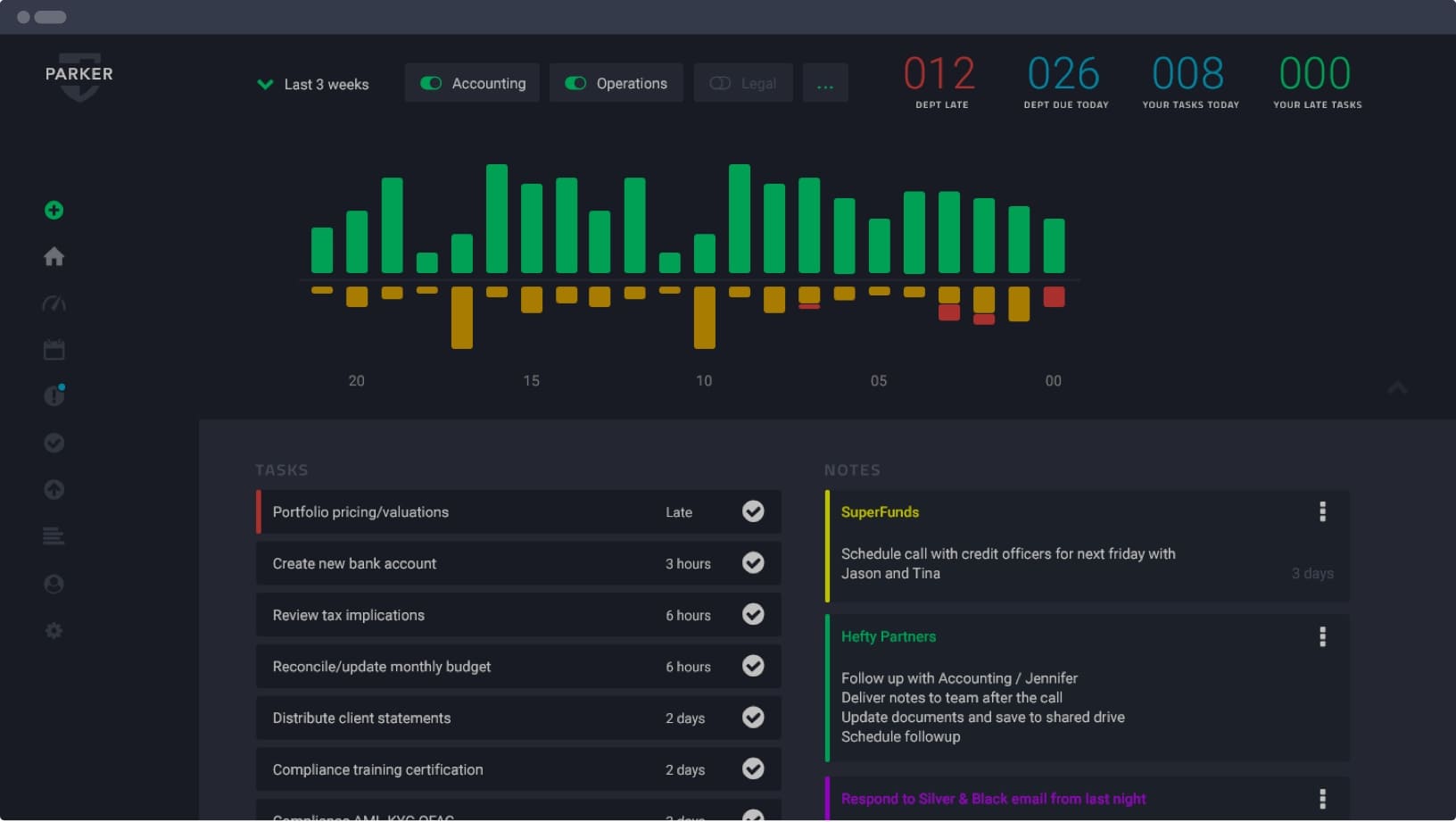 Built for Fund Administration
Fund administrators are hired to provide services that protect the interests of investors by independently verifying the assets and valuation of a fund. It's vital that they are accurate and meet their stated deadlines. Various jobs and workflows need to be completed on time with the proper checks, approvals and documentation for everything to be accurate, verifiable and meet their target dates. Reconciliations, valuations, NAV calculations, investor allocations, tracking redemptions & subscriptions, AML/KYC, compliance and other functions are part of the process. OpsCheck elevates your level of control and oversight to help ensure that these functions are completed and fosters accountability and a culture of operational excellence.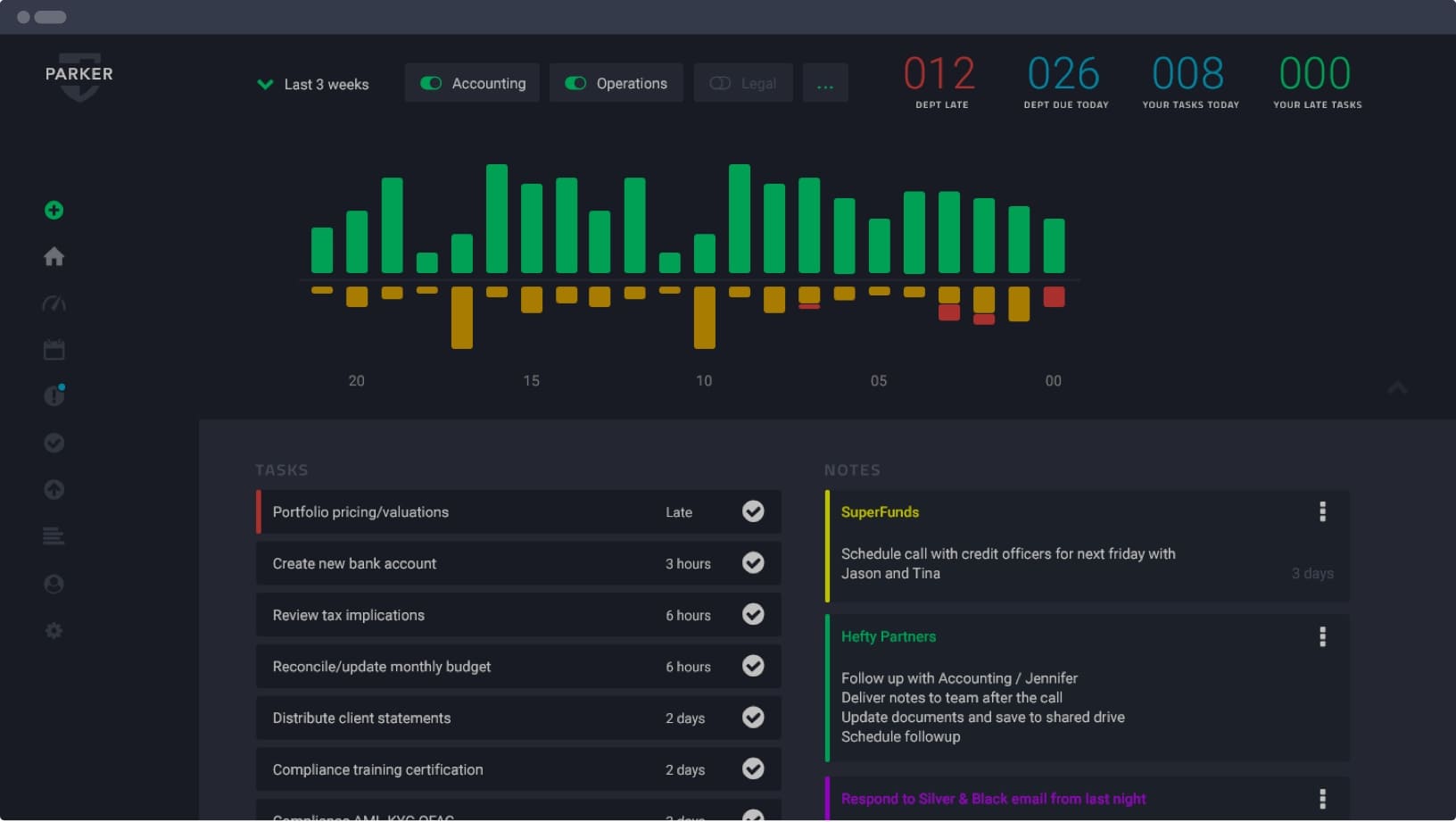 Every manager knows the challenges of managing remote employees. Learn how workflow management tools like OpsCheck helps organizations improve efficiency across teams.
linkedintwitterHunter Walker, a partner at Homebrew Venture Capital (VC) is often quoted saying "you lose 100% of the deals you don't see". As a venture capitalist, if your deal flow process is poorly managed, you're likely missing out on a lot of suitable investment...
As the Covid-19 crisis continues, maintaining operational control and oversight has become more critical than ever for asset management firms. With staff spread over multiple locations or working remotely, cybersecurity needs a heightened sensitivity to enable firms to project trust and stability in these trying times.
Frequently asked questions
Does OpsCheck have different levels of user access?
Yes, OpsCheck contains "user roles" that can be configured for each individual in the firm. This customization gives users access to what they need to see, and filters out features and data that they do not need.
Is my firm's activity in OpsCheck auditable?
OpsCheck contains a full and exportable audit trail with robust filtering to retrieve and verify the status of any task and track all changes. OpsCheck was built with the integrity of data being paramount.
Can I access OpsCheck from my mobile devices?
Yes. OpsCheck has a mobile friendly website on the go.
Does OpsCheck support two factor authorization and/or SAML login?
Yes, OpsCheck supports both.
Does OpsCheck integrate with third party apps?
Yes. OpsCheck has built an API for Firms to customize app interaction. Please contact us regarding and questions regarding API.
Will my data be safe?
OpsCheck is compliant with all major security standards, and has scored exceptionally in security audits.