Streamline your private equity fund's portfolio operations
Gain end-to-end control of private equity workflow with OpsCheck.
How do PE Operations benefit from OpsCheck?
OpsCheck is a highly adaptable task & workflow management solution designed specifically for the global financial sector. Multi-level functionality enables operational excellence for business processes including fund management and deal flow.
360° oversight from the cloud
Cutting-edge workflow technology provides customizable task, document and project management for private equity firms in a single solution.
End-to-end visibility
Full operational transparency and clear, detailed access to your firm's business processes will fulfill the demands of regulators, investors, and C-suite executives.
Streamline investment operations
Private equity capability allows access control, enables team collaboration, empowers compliance and accomplishes short- and long-term objectives.
An application for Private Equity Funds
OpsCheck is a flexible SaaS-based system designed to enhance control and oversight for all private equity firms.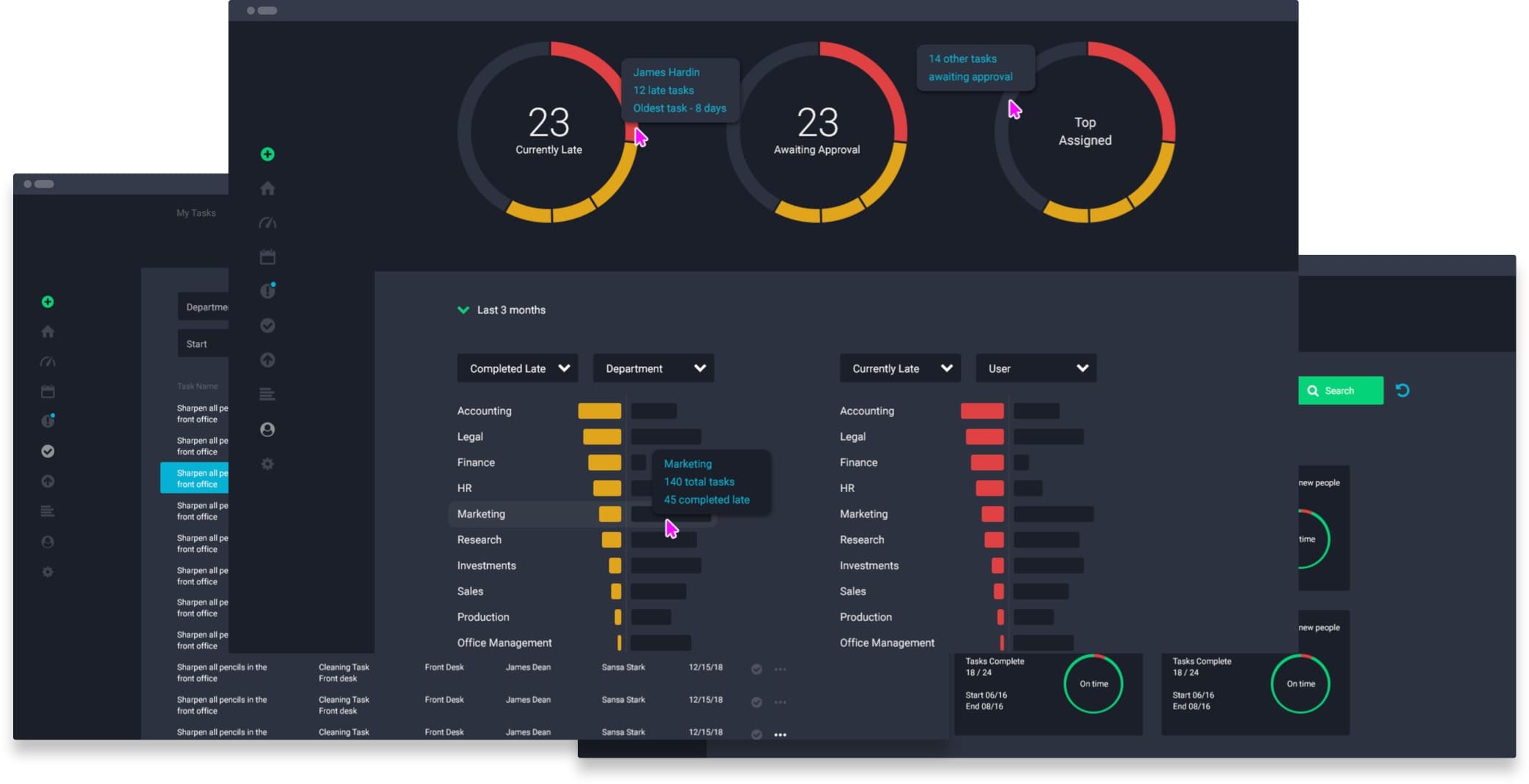 Versatile workflow and productivity solution for private equity managers
Private equity-specific, cloud-based operational oversight
Stay up-to-date with global compliance regulations from SEC, FCA and others
Significantly improves team productivity and accountability
Responsive communications hub for private equity employees
Integrates easily with CRM, IRM or other third-party applications
Allows collaboration across teams, offices, and timezones
Clear audit trail provides transparency for investors, clients and regulators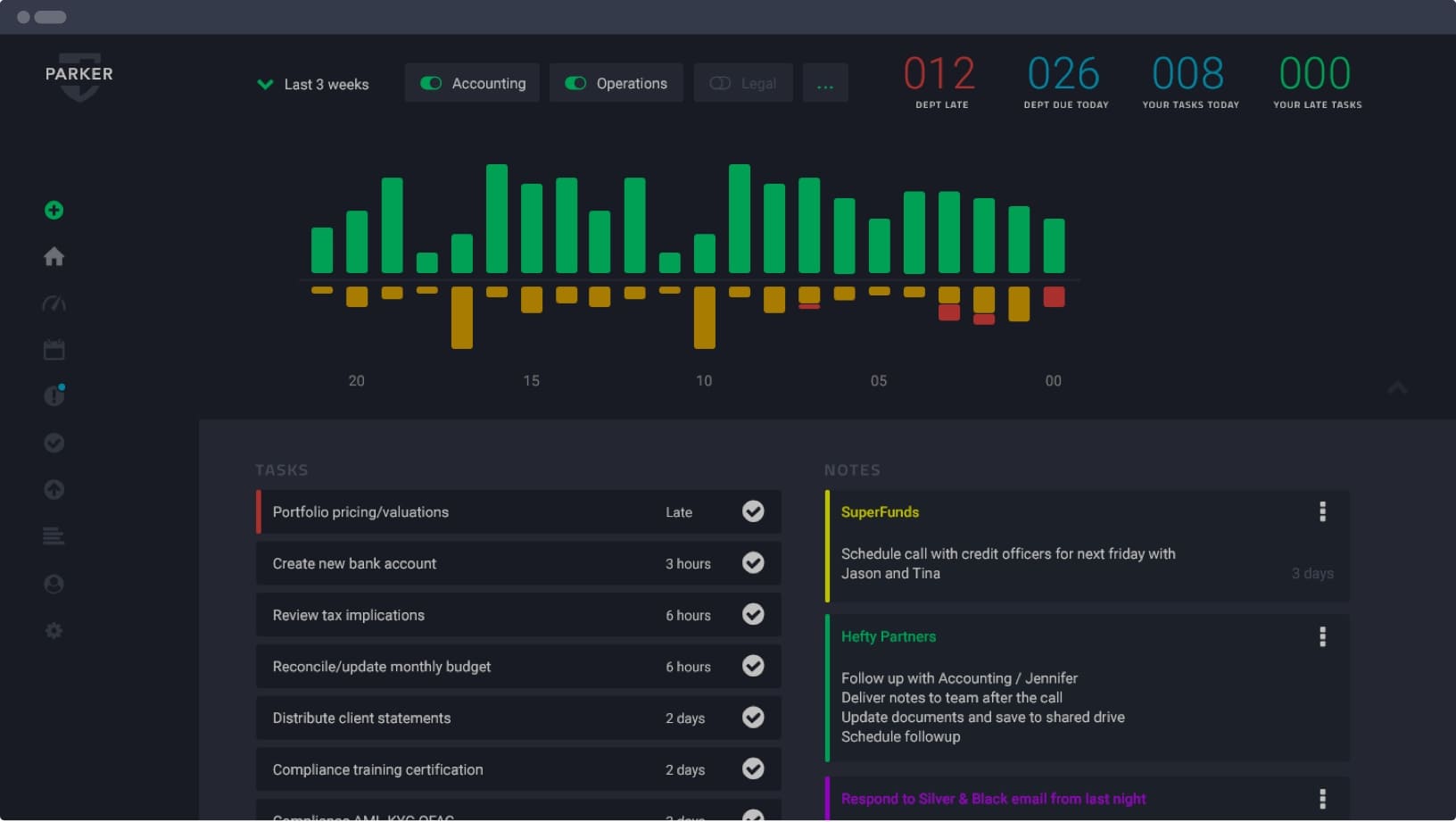 Built for Private Equity Funds
Managing business operations for private equity firms (and VC firms) can be challenging. Whether you perform these functions internally or outsource them, the responsibility to accurately perform these jobs remains with the investment advisor. Duties include capital calls, valuations, management company and fund accounting, investor relations, treasury, compliance, and all other functions relating to business operations. Mitigating operational risk and preventing operational failures are paramount. OpsCheck elevates your level of control and oversight for any or all these functions as well as giving you the ability to track activity at your portfolio companies.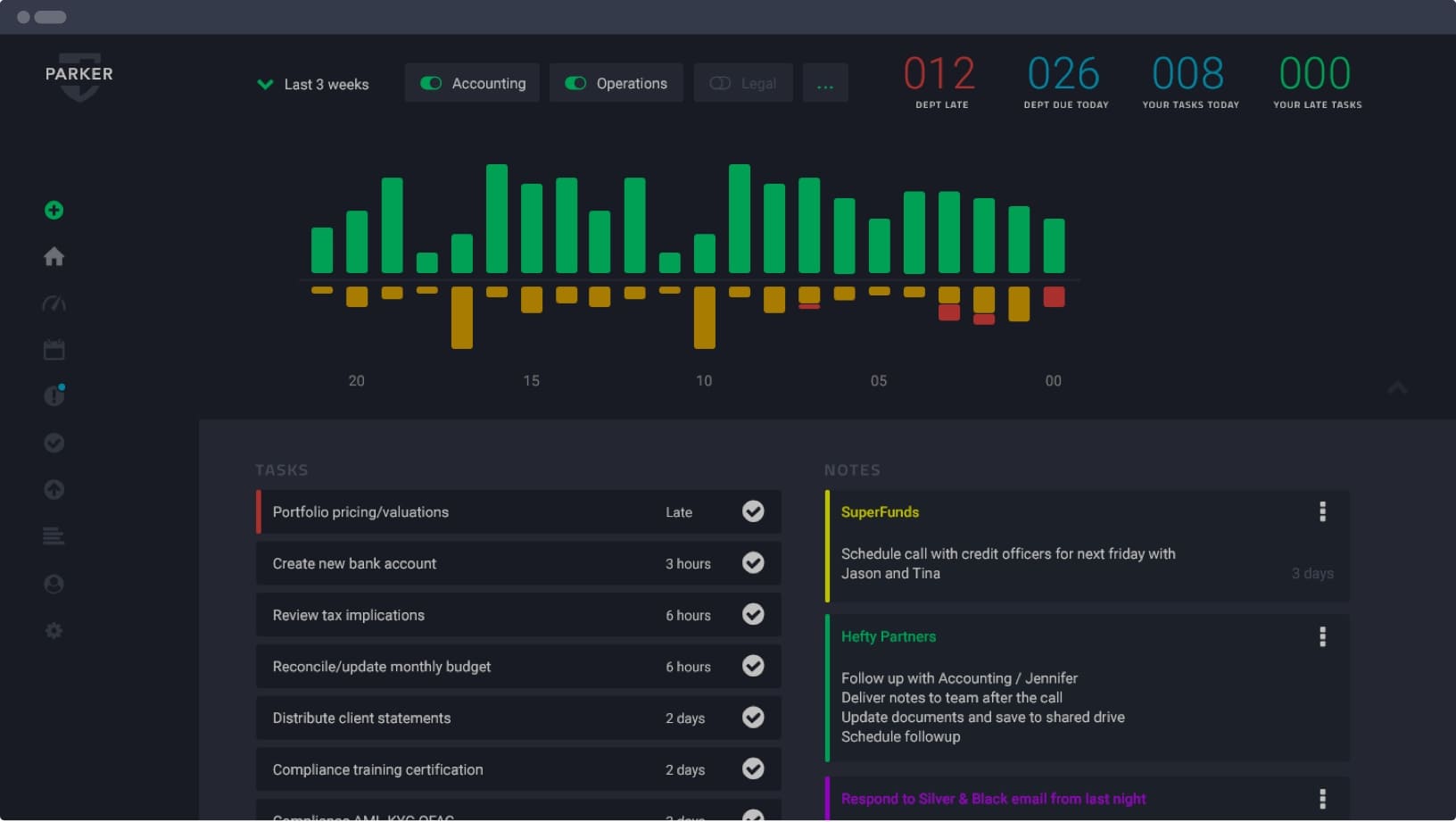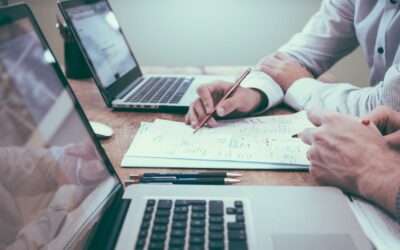 linkedintwitterWhen a private equity (PE) firm invests in a business, for example, a start-up, that company becomes part of the firm's portfolio. The key reason a private equity firm would buy a stake in a portfolio company is to increase its value, then sell the...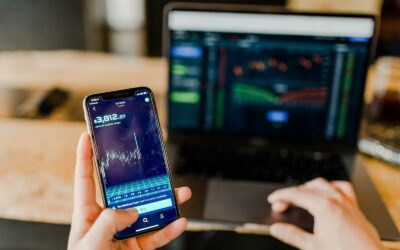 linkedintwitterHunter Walker, a partner at Homebrew Venture Capital (VC) is often quoted saying "you lose 100% of the deals you don't see". As a venture capitalist, if your deal flow process is poorly managed, you're likely missing out on a lot of suitable investment...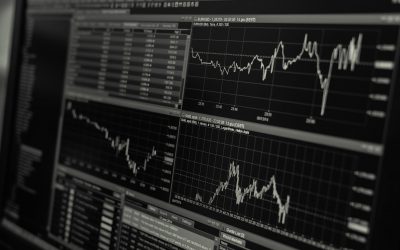 Over the past 20 years the investment management industry, and specifically hedge funds, has achieved tremendous growth. As assets under management increased, so did diversification in strategies and investments. During that time investors have become very sophisticated in their selection of investments as well as the operational due diligence process. This growth and sophistication has reinforced the critical role of operational executives, and their teams' responsibility to effectively manage the operational infrastructure. These are the people, functions and technology that are an integral part of keeping these firms thriving.
Frequently asked questions
Does OpsCheck have different levels of user access?
Yes, OpsCheck contains "user roles" that can be configured for each individual in the firm. This customization gives users access to what they need to see, and filters out features and data that they do not need.
Is my firm's activity in OpsCheck auditable?
OpsCheck contains a full and exportable audit trail with robust filtering to retrieve and verify the status of any task and track all changes. OpsCheck was built with the integrity of data being paramount.
Can I access OpsCheck from my mobile devices?
Yes. OpsCheck has a mobile friendly website on the go.
Does OpsCheck support two factor authorization and/or SAML login?
Yes, OpsCheck supports both.
Does OpsCheck integrate with third party apps?
Yes. OpsCheck has built an API for Firms to customize app interaction. Please contact us regarding and questions regarding API.
Will my data be safe?
OpsCheck is compliant with all major security standards, and has scored exceptionally in security audits.